3 Reasons Why You Should Have Bathroom Vanity Mirrors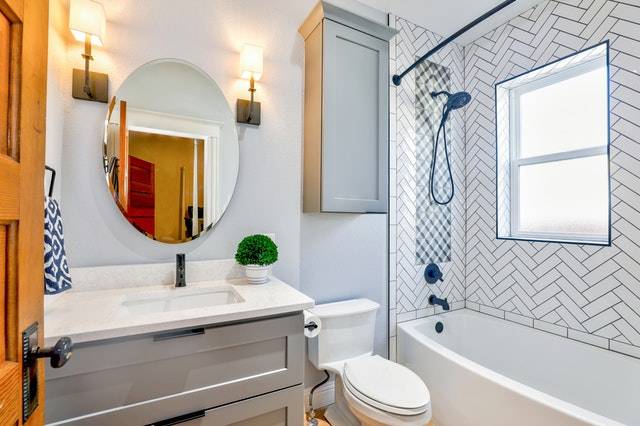 Some bathrooms are simple, while others are extravagant. But some bathrooms use simple materials but look stylish and appealing. If you want to spend less money improving your bathroom's aesthetics but want to keep it modern and trendy, adding bathroom vanity mirrors can help you. Vanity mirrors can provide many benefits, and we're here to explain them one by one.
The Advantages of Having Bathroom Vanity Mirrors
Some homeowners are not aware of how vital a mirror is to a bathroom. This is why you'll find a bathroom with no mirrors at all. But why should you consider adding one? Do they serve a purpose, especially when it comes to the bathroom space? To help you understand better, here are some of the benefits that you can enjoy once you add vanity mirrors to your bathroom:
Adds a visual drama If you are selling your home and want to add value to it, you may consider improving your bathroom. Many homeowners overlook it, but the bathroom is one of the things that home buyers look for. Most of them want a spacious bathroom and something that pleases their eyes. The best way to attract home buyers is to add visual drama to your bathroom. You may place expanded vanity mirrors to maximize your bathroom's sense of space. Doing so can also change the whole look of the room.
Enhances your bathroom aesthetics Adding vanity mirrors can make your room look simple or elegant, depending on where you will place them. Certain styles can also affect the overall look of your bathroom. For instance, you may choose a bathroom vanity mirror with lights to improve the room's lighting. On the other hand, adding a large mirror on the wall or above the vanity can produce a significant effect that also fills the space. Aside from that, it also creates an optical illusion with its reflections.
Improves lighting When you place a mirror near a light source, it reflects the light in which it bounces back into the room. In other words, the overall brightness in your bathroom space is improved. Adding framed bathroom vanity mirrors with lights or frameless ones, make the space look larger and more open.
What to Consider When Adding Vanity Mirrors
Now that you've understood why adding bathroom mirrors is essential, it's time to know what things you should consider when using them. Here are some tips to maximize their use:
Consider hanging the mirrors behind light fixtures. Doing so magnifies and enhances the light, which improves your bathroom's lighting.
Choose high-quality glass. Whether you prefer framed bathroom vanity mirrors or frameless ones, you need to consider high-quality glasses. This way, you can ensure that they can last longer.
Opt for a bigger mirror that you can cover the entire expanse of your vanity. Doing so makes your bathroom look more spacious. This is because a bigger mirror reflects more of the room, which brightens and enlarges its appearance.
You don't need to spend a lot of money to make your bathroom look more aesthetically appealing. By simply adding bathroom vanity mirrors, you can upgrade the room's overall appearance. Mirrors do not only improve the lighting, but they can also make your bathroom look more spacious.
Are you looking for high-quality glass for your vanity mirrors? We can provide them! Visit this link and see a wide range of glass options for your next bathroom improvement project. You may also contact us to get a FREE quote.