Switching to Glass Kitchen Cabinet Doors could be your best pick!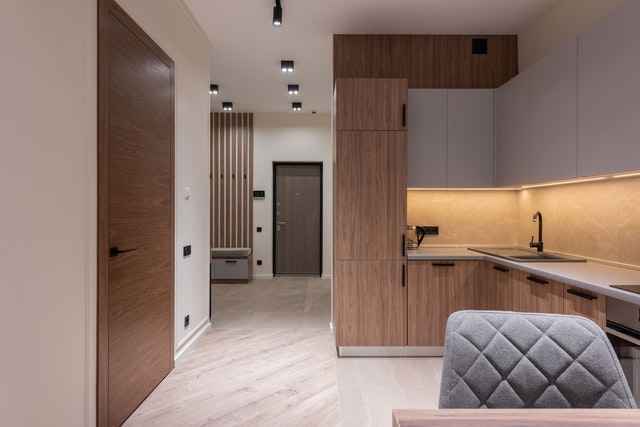 The kitchen is one of the essential areas in your home. Although visitors might not see this place, especially if you have a dining area for them, there are houses in which their kitchen is also their dining room. If you have this, it is vital to keep your kitchen area clean and sanitized all the time. But other than that, you may also want to upgrade it to something that is more aesthetically appealing. To do this, you may consider adding glass kitchen cabinet doors.
Why Glass Kitchen Cabinets?
When you observe the kitchen, one of the visible areas you'll first see is the cabinetry. It can be a storage for your kitchen utensils and accessories, or it could also be a place for your groceries. Usually, cabinets are made of wood, but you can upgrade yours by replacing the wooden doors with glass kitchen cabinet doors. Although it requires you to spend money, the results are indeed worth it, and here's why:
Appealing – Glass cabinet doors look more modern and stylish compared to wooden ones. They are a perfect choice if you want to level up your kitchen and achieve a modern vibe in your kitchen. Besides, you have the option to combine wood and glass. For instance, you may have upper kitchen cabinets with glass doors while using wood for the lower kitchen cabinets.
Affordable – Changing the whole cabinetry is quite expensive because it is considered a major renovation. Aside from paying for the contractors' fee, you also need to spend money on the materials. If you want to save money, you can stick with your old cabinetry and upgrade your cabinet doors by using glass. To save more money, you may consider buying high-quality glasses from other trusted brands instead of opting for IKEA cabinets with glass doors.
Ideal – Glass kitchen cabinets are more practical than wooden kitchen cabinets because you can easily see what's inside them. You'll find this helpful when monitoring the supplies in your home. Who wouldn't be upset when you're starving, and you open your kitchen cabinet only to find out it's empty? If you want to secure the stockpile in your house, make sure to use glass for the cabinetry.
Sometimes, homeowners overlook the importance of kitchen cabinets. It is essential to understand that cabinetry does not only serve as a storage for your food and kitchen accessories. The kitchen cabinets can also upgrade the overall appearance of your kitchen area, depending on what you will use. If you want a modern style, switching to glass kitchen cabinet doors could be your best pick.
Are you renovating your kitchen soon? We can help you! We provide a wide range of glass types suitable for your glass kitchen cabinets. For custom glass options, you may check this link.