Who We Are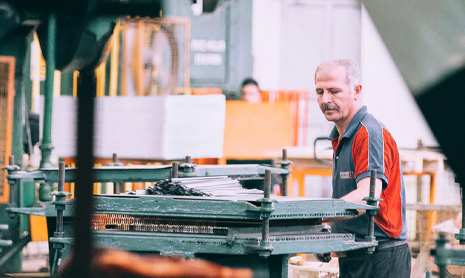 We are Peninsula Glass, a glass manufacturer that is an indispensible need in every industry. Our presence in the glass manufacturing business has spread nationally, catering to residential and commercial customers, providing their needs for tempered glass, retro auto glass, window glass fabrication, and all kinds of glass for marine and other recreational vehicles.
Serving as an umbrella company, Peninsula Glass is a pioneer in its niche and delivers and markets its products through its divisions: One Day Glass, Sanders Repro Glass, Boat Windows, Motion Windows, and RV Windows.
Peninsula Glass is a leader in producing custom glass windows for boats, RVs, and specialty vehicles through the Motion Windows division. And for marine vessels and motion vehicles, Boat Windows, RV Windows, and Bus Windows are the name to trust.
For custom glass products at home, One Day Glass produces and perfects the production and delivery. Whether it is a replacement window for the home or glass tabletops, glass shelves, glass shower doors, all custom cut to size, and glass types like tempered glass and many textured and colored glass products as well, you can count on One Day Glass.
Keeping your car window pristine and durable, you can depend on Sanders Repro Glass. They produce windows for classic and vintage cars and vehicles in the pre-1966 models.
All in all, Peninsula Glass is known for quality, excellent pricing, and fast turnaround time. Quality combined with competitive pricing always beats the odds.
How We Got Here
Our company began in Portland, Oregon, in the heart of the Peninsula neighborhood. We do our fabrication and manufacturing in a facility in proximity to Portland International Airport. We saw the beautiful community of Portland, teemed with hardworking people, having modest homes and shops that cater to these people. That is why we believe this place is full of potential.
Looking back in 1975, we realized that the encompassing decades of service made us help customers in the US.
In 1998, Tom Kemp purchased Peninsula Glass. Hailed from Portland, Tom Kemp used his expertise to expand the business. With his help, Peninsula Glass' reputable position in the window and glass industry has become even stronger and is a testament to his hard work.
Peninsula Glass today is situated in Vancouver, Washington. In this location, not far from the northeast Peninsula, we expanded the business and saw the need for sophisticated glass fabrication in homes and businesses.
How We Do Our Job
Our unique tempering furnace, precision waterjet cutting system, an extensive array of glass processing equipment, and bending and forming machines produce tempered glass, window replacement, textured glass for homes and bathroom implements and design, boat, RVs, and car windows. And with the best craftsmen who deliver results, there's no doubt that our products are of the highest quality.
We owe our success to our dedicated professionals, experienced engineers, and staff that incessantly work hard to produce windows and glass products. Utilizing practical and innovative techniques and keeping in the loop with the changing times are vital to our continued progress. With the expanding market and its demand, we produce cutting-edge products. But despite this fact, we maintain our feet on the ground and keep our personal touch with our customers with our tailored-fit products.
What We Believe
Peninsula Glass upholds the value of respect, commitment, and quality.
We treat folks with respect. Without them, business would not thrive—they are the heart of the business and the purpose we make our products in the first place.
We continuously deliver top-quality glass products because making second-best outputs is not our style. With quality, we are confident that our customers are satisfied and happy.
Consistency to meet commitments is the third principle we employ in day-to-day transactions. Because we know that commitment forges trust we have built with our people and customers for a long time. And we have witnessed many businesses that lost sight of these principles. That's why keeping these values becomes the key aspect of our success.
Why Choose Us?
Read what our customers had to say.
I want to take a moment to thank you for producing such a terrific product and going above and beyond in your service. You clearly have exacting standards of order processing, fabrication, assembly, and quality assurance. In addition, I was impressed with the little things like how well the windows were packaged, and how easy they were to install. It is obvious that your employees take pride in producing and standing behind their great products.

John B.
Walnut Creek, CA
---
Just wanted to let you know I received my windows as scheduled and I absolutely love them. I finally got one installed and am very impressed with the ease of installation and the quality of the window. This is a very solid product that looks great and performs flawlessly. The windows were made accurately per the drawings and I can't find a flaw or blemish on them. You and your company have been a joy to work with from the initial contact to the final delivery and everything has gone just as you said it would. Also, give my compliments to the shipping department. The crate they made for shipping was outstanding and the windows were extremely well protected. Rest assured I will be in contact again for additional windows.

Andrew W.
Newark, DE
---
I wanted to let you know how pleased we are with our windows. Your product is "top of the line

Jim L.
Rockville, UT
---
Our customers are very well pleased with how we facilitate our process. For them, excellently putting into place the system of fabrication, assembly, and quality control is vital to the success of everyday transactions and customer satisfaction. Our customers appreciated even the smallest things we do, such as packaging, installation, and completion, because these mirror our sheer dedication to producing great merchandise.
Contact Peninsula Glass now for all your custom glass and windows needs.